Basecamp
is the center of your Divblox account and project management.
Here you can manage your subscriptions, organisations and projects. You can also manage project-specific collaborators and environment.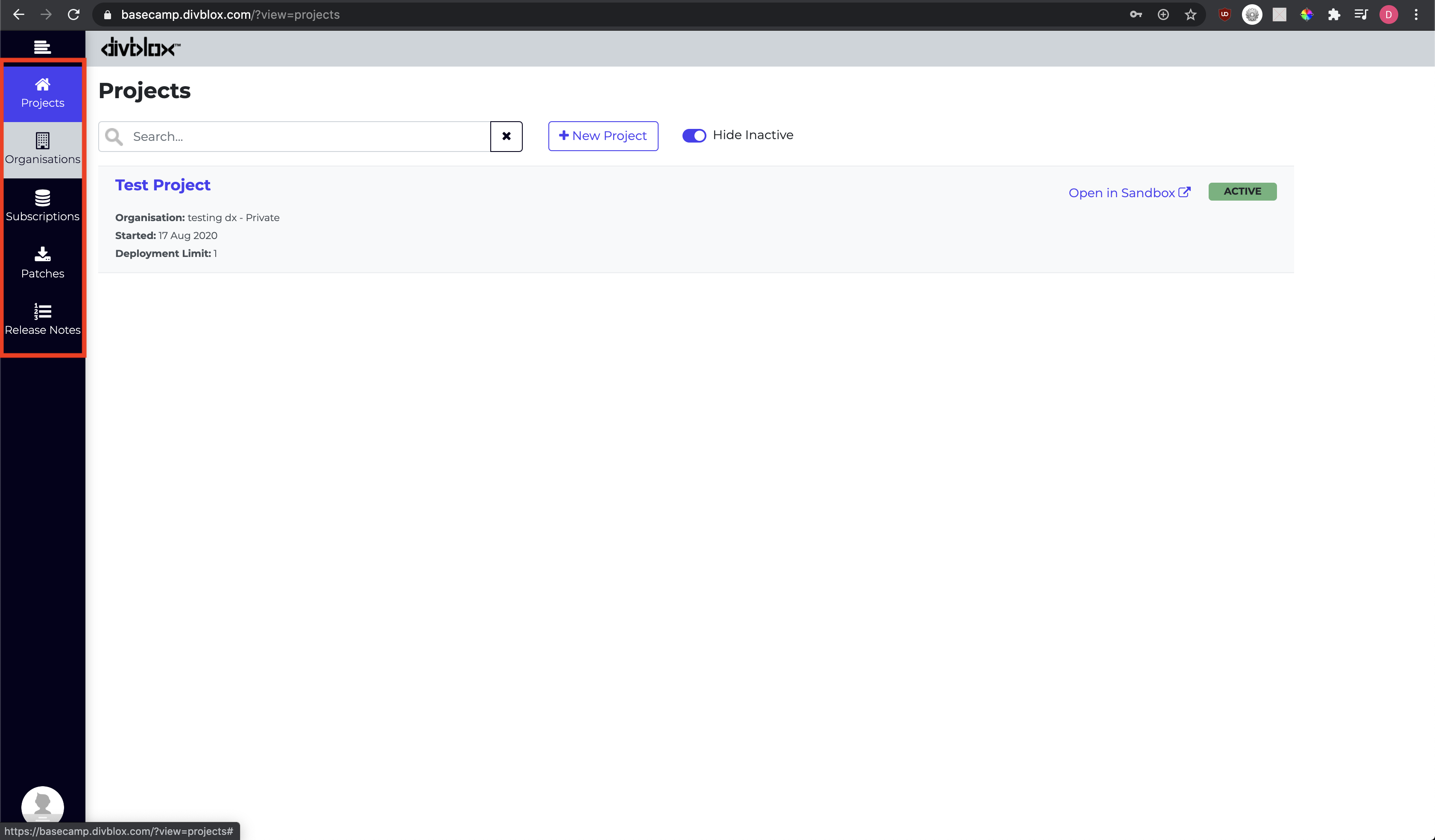 Above is a screenshot of the projects page of Basecamp. In the navigation bar you can see everything available to the user.
Projects
Below you can see how to manage your projects, from updating project details to adding collaborators to setting up deployment environments.
Details
Collaborators
Environments
You can review and edit project details here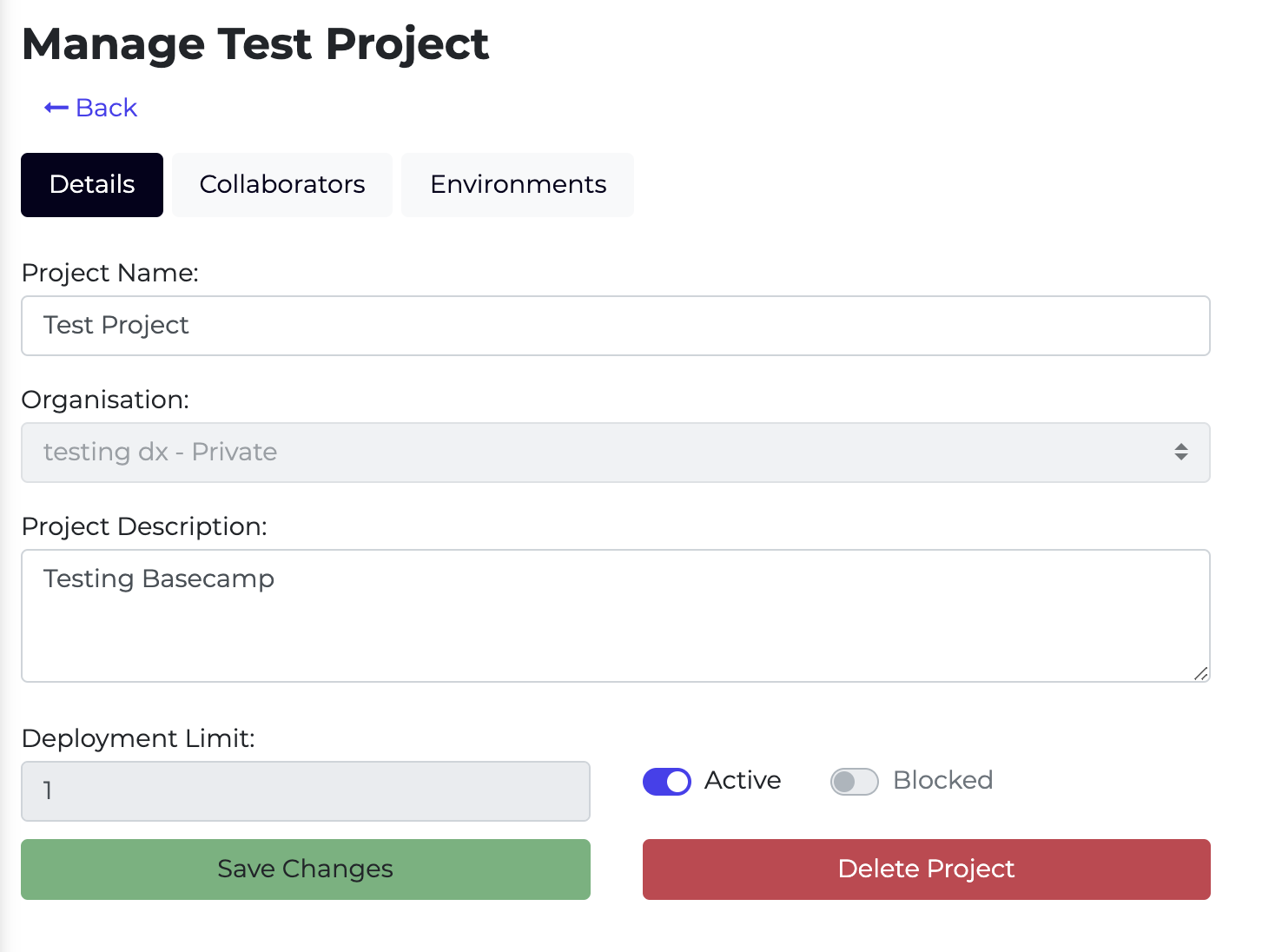 Organisations
In this section you can view and update your "organisations". Organisations and subscriptions are inherently linked, with each organisation having a single subscription.

You can edit organisation details as well as add organisation administrators. Organisation administrators have admin privileges on all projects that belong to that organisation.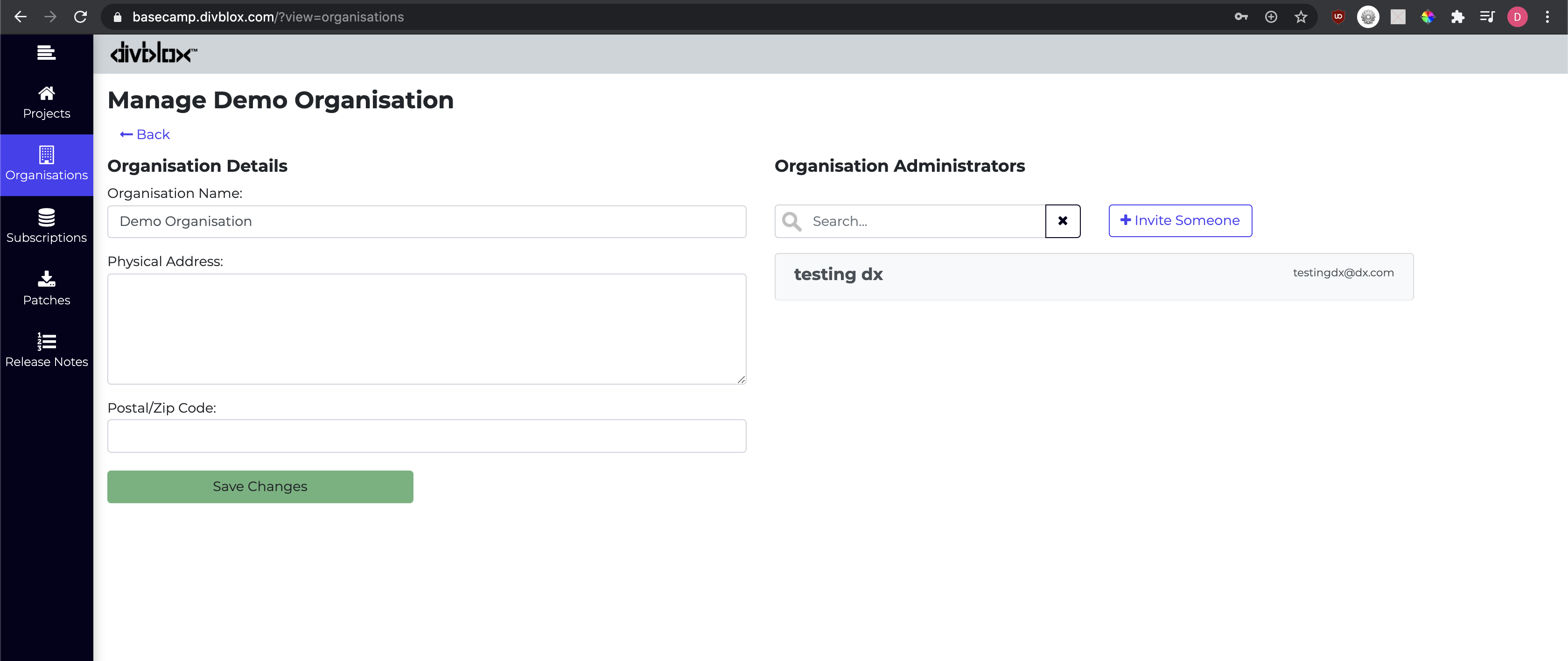 Subscriptions
In this section you can view and upgrade any of your organisation's subscriptions.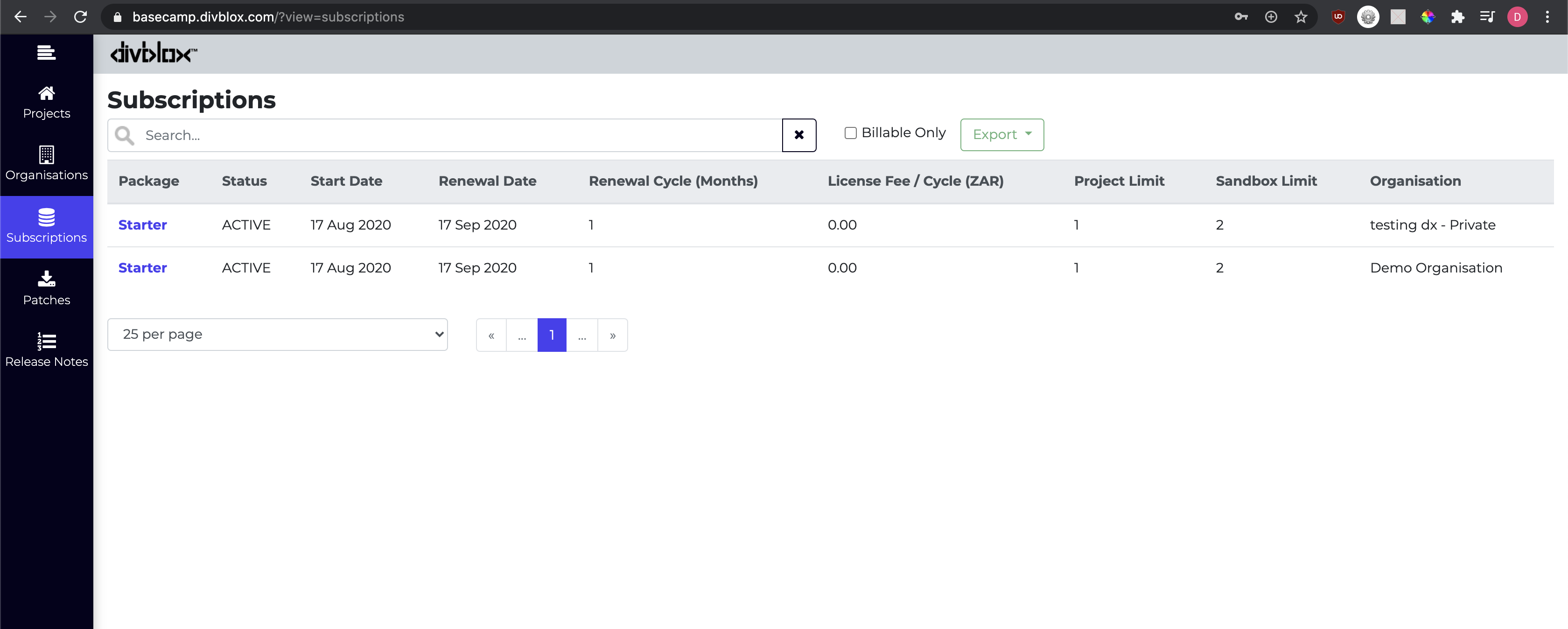 You can see all necessary information such as the subscription status, tier and renewal date, as well as relevant subscription project, sandbox and environment limits.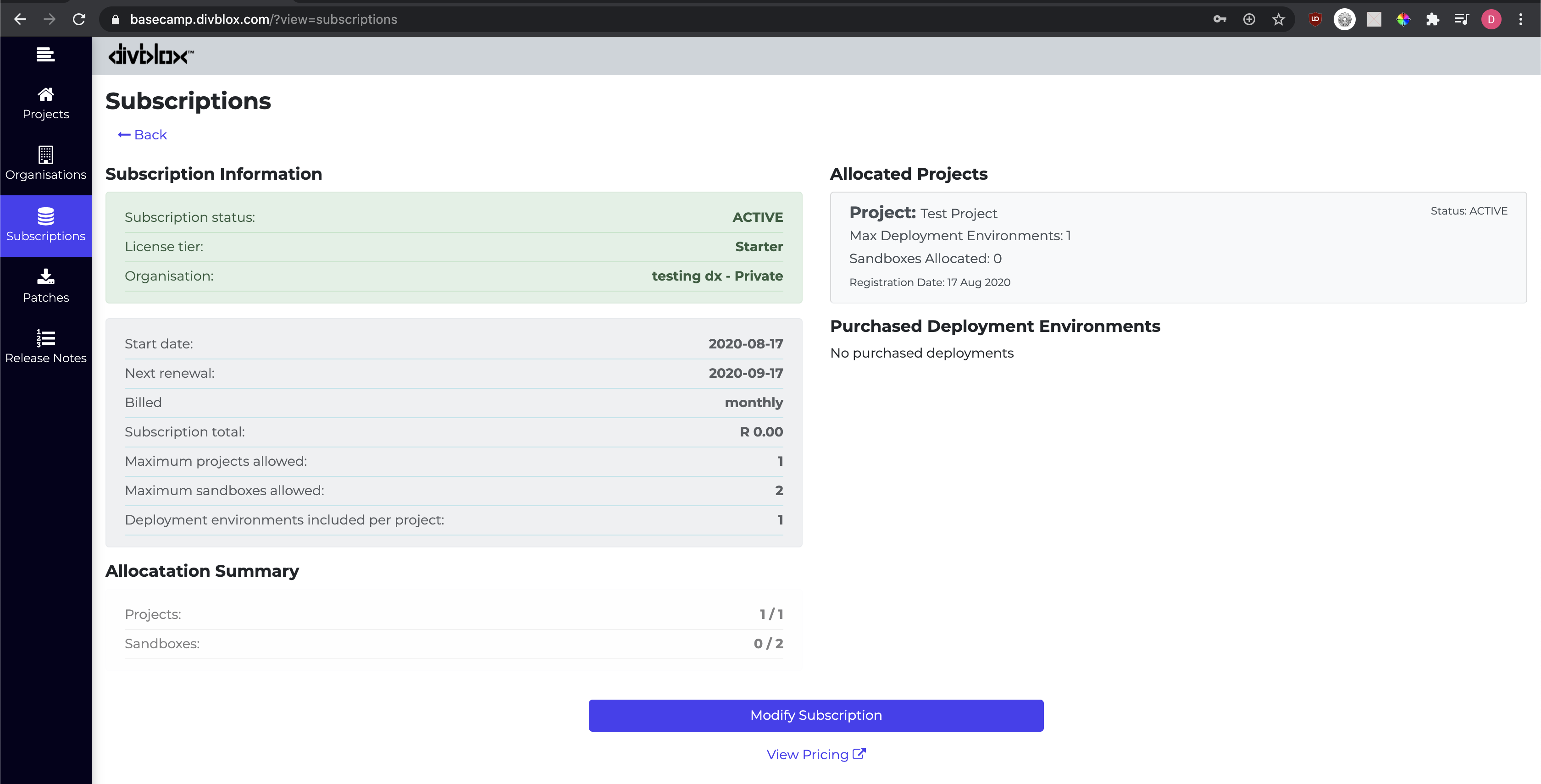 Now that you are familiar with Basecamp, we can continue and see how to get your hands dirty with Divblox.